Stocking are usually the very first thing the kiddies check when they wake up on Christmas morning. It can be tricky figuring out what to put in them for your little ones. If you need some ideas, we have some that are fun and the kids will absolutely love. You can be inspired from our list of the best stocking stuffers for toddlers and children.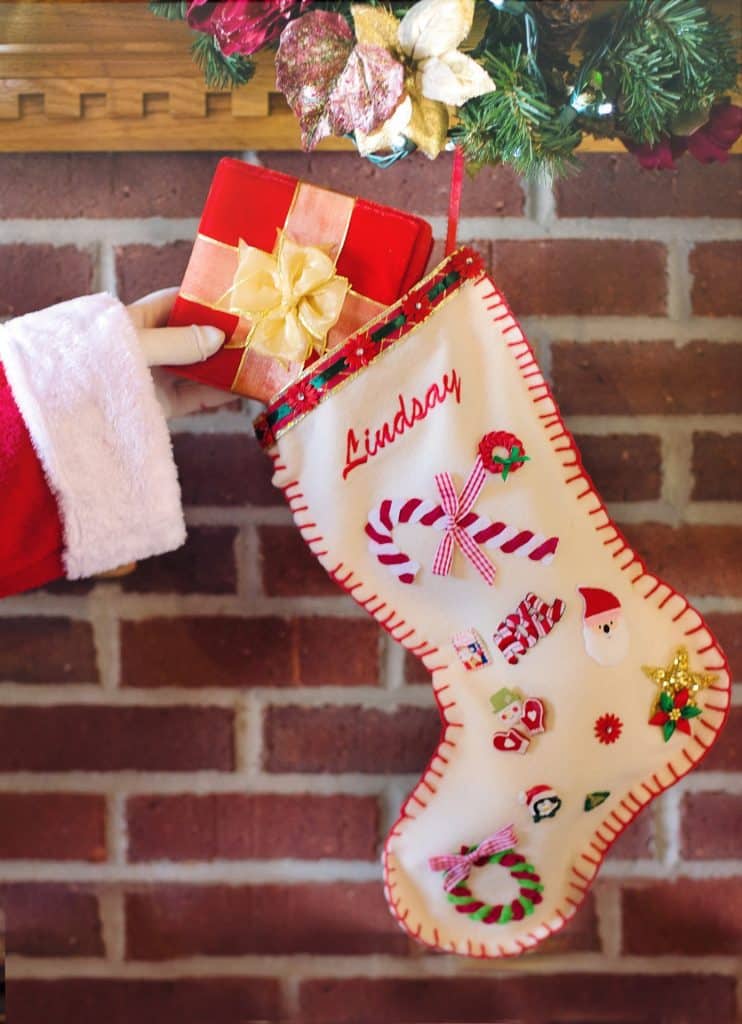 Clothing
All kids can use clothes although they might not be very excited about most types of clothing so we only list the clothes and accessories that most kids will enjoy.
Socks
Kids can actually get excited about a pair of socks if they have their favorite cartoon character on them. And most kids need new socks because one of the pair always seem to get lost!
Sunglasses
Is there a kid around who doesn't love a new pair of sunglasses? Kids love them and they will protect their eyes when the sun's rays reflect off of the snow.
Nail Polish
Little girls love playing dress up and they want to paint their nails just like mommy's. You can even get little manicure sets so they have even more to play with.
Nail Stickers
If the little ones would make a mess with nail polish, you can get nail stickers for them instead. If they can use polish, they can put the stickers on top for some fun nail art.
Pacifier
Pacifiers fit great in a stocking so make sure if you have little ones, you get a few pacifiers. They have them in fun shapes like a mustache or animals.
Full Bib
A bib with a sleeve will keep your little one protected against the messiest meals. You can use them when doing art and crafts as well.
Mittens
Mittens are perfect for your toddlers when you take them out in the snow to play. Gloves might be a little hard for them to get their fingers in.
Compass
Even though we are living in the digital age filled with technology, you can still teach your children the basic survival skills such as reading a compass. Come summertime, put together a scavenger hunt to help them learn and have a blast.
Magnifying Glass
If you want to introduce the world of science to your kids, what better way than with a magnifying glass. They can check out all the tiny details of our wondrous world.
Cards
In this digital world, it's nice to get games that you don't have to get on a device to play. A deck of cards can be fun for the entire family to get together and play all those favorite games that you yourself used to play, such as Go Fish or Crazy Eights.
Bubbles
Kids can enjoy bubbles both inside and outside. This is a fun way to keep them entertained for hours and it develops their motor skills and visual skills.
Fairy Wand
Your little girl will feel like she's in a fairy tale as she casts spells for all she wants. These toys will help to spark her creativity and imagination.
Finger Puppets
These are another great toy that encourages storytelling and developing the imagination at a young age. You can build a puppet theater for even more fun.
Toy Cars
Both boys and girls will have fun with these as their imagination runs wild building imaginary roads and cities to drive their cars through.
Electric Toothbrush
You can get toothbrushes in a child's favorite movie or cartoon character to make brushing fun. An electric toothbrush is even more fascinating for little ones and will encourage them to brush more often.
Now that it's time to hang their stocking on the fireplace and get them nestled into bed while awaiting Santa, you can use these ideas to find stocking stuffers that any child will enjoy!